You can sleep in your car, but you can't race a house.
What are the Top 10 Muscle Cars of All Time?Get the breakdown, and see the action!
Could the Dodge Challenger and Charger Soon Lose Their V8?
The internet is ripe with talk of how the V8 engines in the Dodge Challenger and Dodge Charger will soon be replaced by a twin turbocharged V6 and while I believe that we could see a twin turbo V6 in the Dodge muscle cars in the future – I don't believe for a second that the next generation Challenger or Charger will be without a V8 engine option.
Full article: https://goo.gl/OiIPv6
Massive 425-Image Gallery: Every Car From The Muscle Car and Corvette Nationals
If you didn't make it to the Chicago area to attend the 2016 Muscle Car and Corvette Nationals, we have the next best thing a virtual all-access pass to the of every car on display.
Full article: https://goo.gl/xY9ybv
One outrageous '1967' Shelby GT500 Mustang
Let's face it, if you've ever owned a classic car, you'll know just how frustrating the ownership experience can be. Sure, unless your automotive tastes run to the weird and esoteric, your classic of choice will be a looker, a stunning example of automotive design from a bygone era.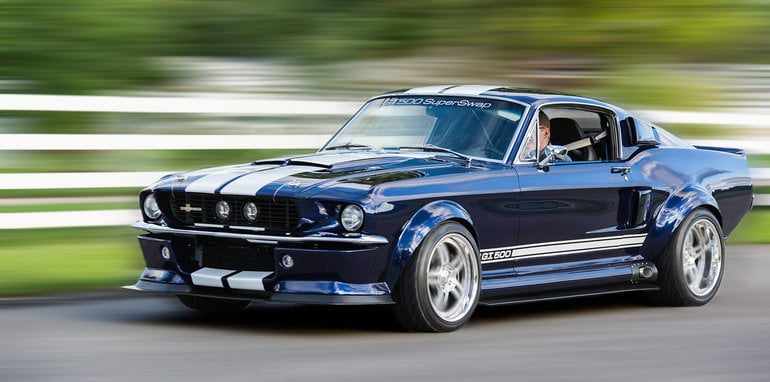 Full article: https://goo.gl/wKWp5x
2016 Muscle Car and Corvette Nationals – Huge Show Gallery!
Some of coolest Chevys in the country show up at the MCACN event we're there to check out all of the bowtie action!
Full article: https://goo.gl/cTrLZg
Mopars Hit The Eastern Classic In Maryland! Huge Gallery!
The northeast is rich with Dodge and Plymouth American muscle that includes bountiful quantities of 340, 360, Max Wedge and Hemi horsepower. Nowhere is that more obvious than at the recent 24th Annual Eastern Mopar Classic held at the popular Maryland International Raceway (MIR) this past October 29. The MIR promotion team stacked the deck with a full house of show and go action, while racers, show participants, and fans flooded in with classic and modern machinery to tear up the quarter-mile and take home those awesome show awards.
Full article: https://goo.gl/ACDmjb
Car Craft's Picks of the 2017 Mecum Kissimmee Auction
The yearly auction season starts earlier than ever now. For many attendees on the weekend following the start of the new year, the warmth of central Florida was an added reason for heading to Mecum's Kissimmee car extravaganza. Held in the Silver Spur Arena inside Osceola Heritage Park, this year found over 3,000 cars offered over 10 days. While there are hundreds of possibilities from prewar classics to European supercars, what Dana and Frank Mecum have been best-known for is raw American muscle. For 2017, they pulled out all the stops with two great collections of vintage racecars, plus added highlights from prestigious noted accumulations nationwide. These are displayed throughout buildings, tents and in Mecum's exclusive 'glass house,' where some of the most desirable cars could be viewed.
340" />
Full article: https://goo.gl/U2ej1E
This 1968 Camaro Fuses Sports Car Handling with Muscle Car Power
California was once the mecca of fearless hot rods, and was a champion of all things liberal and laid-back. Now, the center has moved mightily away to all parts of the nation where things aren't so liberal and some of the hot rods are ferocious, and most metro areas have at least one custom-car building emporium within spitting distance. Such proliferation naturally attracts a wider, broader customer base, and a lot of those buyers are apt to not be hands-on hot rodders themselves. They want one of them, though, maybe to add a schizoid streak to their polished collection.
Full article: https://goo.gl/vHyJvp
2017 Kissimmee collector car auction: What we're watching at Mecum's 3,000-car mega sale
Everybody knows all the pace-setting January collector car auction action happens in Arizona, right?
Not quite -- on the other side of the country, Mecum's annual Kissimmee, Florida sale exerts a gravitational pull of its own; for its 2017 sale, the Wisconsin-based auction house has drawn a whopping 3,000 vehicles (plus road art and other memorabilia) to Osceola Heritage park.
Full article: https://goo.gl/efKvZ5
Registration Open For Magic Dragon Street Meet Car Show, Limited To First 1,000 Entries
The Lake Area Chamber, which organizes the event, encourages participants to sign-up early, as registration is limited to the first 1,000 entries. The 29th Annual event will take place May 5-7, 2017 at the Historic Bagnell Dam Strip.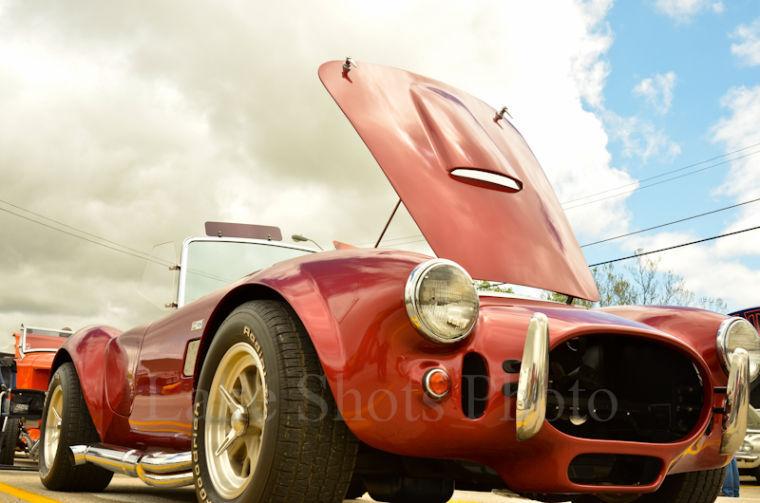 340" />
Full article: https://goo.gl/WBPpw0
Ford bets on Mustang to power up China profits
Ford Motor Co is betting on one of its most distinctively American models, the Mustang muscle car, to boost the company's sales and profits in China.
Ford began selling the Mustang in China in early 2015, and it is a niche vehicle, selling at a rate of about 3,000 cars a year. Still, that makes the Mustang, which starts at 399,800 yuan ($57,670) the top-seller in a sporty car segment against more expensive vehicles like the Audi TT and the Nissan Skyline GT-R. Mustang last year outsold the Chevrolet Camaro from General Motors Co by nearly 15 to one.
Full article: https://goo.gl/6oqd2W
Muscle Car News: Muscle car explosion sets off Novato house fire
Muscle car explosion sets off Novato house fire


A Novato man, who was working on his muscle car, accidentally set part of his home and a nearby hillside on fire over the weekend when the vehicle's engine exploded, igniting the intense, two-alarm blaze. The homeowner was working on his 1972 ...
Read more on SFGate
Next Post