This 1968 Camaro Fuses Sports Car Handling with Muscle Car Power
California was once the mecca of fearless hot rods, and was a champion of all things liberal and laid-back. Now, the center has moved mightily away to all parts of the nation where things aren't so liberal and some of the hot rods are ferocious, and most metro areas have at least one custom-car building emporium within spitting distance. Such proliferation naturally attracts a wider, broader customer base, and a lot of those buyers are apt to not be hands-on hot rodders themselves. They want one of them, though, maybe to add a schizoid streak to their polished collection.
Full article: https://goo.gl/vHyJvp
2017 Kissimmee collector car auction: What we're watching at Mecum's 3,000-car mega sale
Everybody knows all the pace-setting January collector car auction action happens in Arizona, right?
Not quite -- on the other side of the country, Mecum's annual Kissimmee, Florida sale exerts a gravitational pull of its own; for its 2017 sale, the Wisconsin-based auction house has drawn a whopping 3,000 vehicles (plus road art and other memorabilia) to Osceola Heritage park.
Full article: https://goo.gl/efKvZ5
Registration Open For Magic Dragon Street Meet Car Show, Limited To First 1,000 Entries
The Lake Area Chamber, which organizes the event, encourages participants to sign-up early, as registration is limited to the first 1,000 entries. The 29th Annual event will take place May 5-7, 2017 at the Historic Bagnell Dam Strip.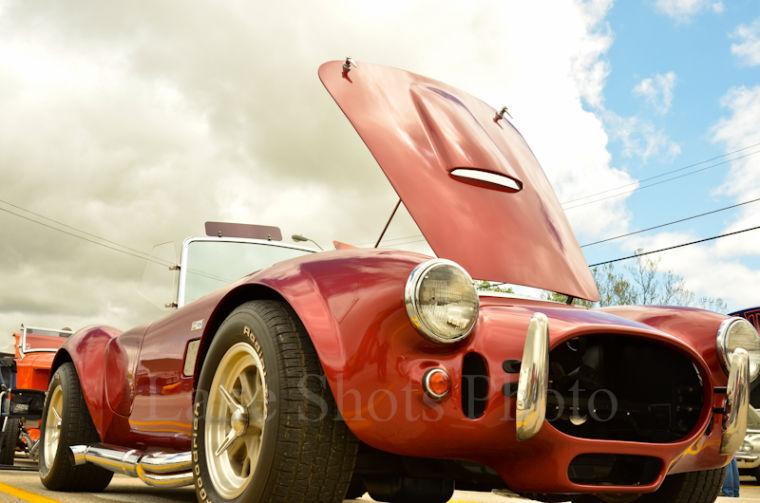 340" />
Full article: https://goo.gl/WBPpw0
Ford bets on Mustang to power up China profits
Ford Motor Co is betting on one of its most distinctively American models, the Mustang muscle car, to boost the company's sales and profits in China.
Ford began selling the Mustang in China in early 2015, and it is a niche vehicle, selling at a rate of about 3,000 cars a year. Still, that makes the Mustang, which starts at 399,800 yuan ($57,670) the top-seller in a sporty car segment against more expensive vehicles like the Audi TT and the Nissan Skyline GT-R. Mustang last year outsold the Chevrolet Camaro from General Motors Co by nearly 15 to one.
Full article: https://goo.gl/6oqd2W
Related on Muscle Car Fan
---
Ford Model A Flathead 1930 images
The flathead was not the first V8 engine on the market, but when it first appeared in a 1932 Ford, it was by far the most affordable power plant in the USA. The flathead or flatty was mass produced over its twenty-one year production run, making it the engine of choice for hot rod fans and muscle car enthusiasts. The Ford flathead engine is still sought after by nostalgia buffs and is one of the premier automotive achievements of the twentieth century and another first for the Ford Motor Company.
Our thanks to Gateway Classic Cars for the images here.
Related on Muscle Car Fan
---
Did Google Just Give Away the 2017 Ford Mustang Shelby GT500?
It's been more less an open secret that Ford is hard at work on a new Shelby GT500; prototypes wearing varying amounts of camouflage have been spotted multiple times in the wild over the last year But most of the motoring world was operating under the assumption that the new GT500 would be a 2018 model year vehicle, not a 2017 model. That model year suggests the new car will be arriving fairly soon...which we'll touch more on in a second.
Full article: https://goo.gl/frkF9K
TopSpeed's Top 5 Modern Muscle Cars That Could Use All-Wheel Drive
Welp, the seal is now officially broken: muscle cars can come equipped with AWD. So says Dodge, which, in case you haven't heard, just introduced the Challenger GT, a V-6 motivated lead sled doling out over 300 horsepower to each of its four corners. "Blasphemy!" the muscle car faithful cry in protest. "What's the point?" Truth is, AWD is the drivetrain du jour these days, especially amongst performance applications. As power levels rise, the tires need to call in reinforcements to put it all down. Not only that, but folks want a car that can do everything, including navigating slippery stretches of tarmac.
Full article: https://goo.gl/fRQQj8
Ford's Latest Mustang Race Car: Shelby FP350S
There are many kinds of tiers in life when it comes to products and services. Some of the higher end products would require you to pay through your nose in order to achieve that kind of level which very few will be able to enjoy. However, majority of us would be on the lookout for something that is on the middle ground, offering as much bang for our hard earned buck as possible. If you have dreamed about owning an all American muscle car such as the Ford Mustang, what are your options? Should the new Mustang GT4 remain out of your budget's reach, fret not. Ford has an alternative that is easier on your wallet, and yet packs quite a punch in terms of performance: the entry level Mustang race car known as the Shelby FP350S.
Full article: https://goo.gl/fBY4sW
6 Cars That Lied About Their Power Outputs
For various reasons, manufacturers are sometimes a little conservative with their power figures. Here are six cars that are a lot more powerful that stated...
Full article: https://goo.gl/RuatJc
Related on Muscle Car Fan
Next Post