This 1968 Camaro Fuses Sports Car Handling with Muscle Car Power
California was once the mecca of fearless hot rods, and was a champion of all things liberal and laid-back. Now, the center has moved mightily away to all parts of the nation where things aren't so liberal and some of the hot rods are ferocious, and most metro areas have at least one custom-car building emporium within spitting distance. Such proliferation naturally attracts a wider, broader customer base, and a lot of those buyers are apt to not be hands-on hot rodders themselves. They want one of them, though, maybe to add a schizoid streak to their polished collection.
Full article: https://goo.gl/vHyJvp
2017 Kissimmee collector car auction: What we're watching at Mecum's 3,000-car mega sale
Everybody knows all the pace-setting January collector car auction action happens in Arizona, right?
Not quite -- on the other side of the country, Mecum's annual Kissimmee, Florida sale exerts a gravitational pull of its own; for its 2017 sale, the Wisconsin-based auction house has drawn a whopping 3,000 vehicles (plus road art and other memorabilia) to Osceola Heritage park.
Full article: https://goo.gl/efKvZ5
Registration Open For Magic Dragon Street Meet Car Show, Limited To First 1,000 Entries
The Lake Area Chamber, which organizes the event, encourages participants to sign-up early, as registration is limited to the first 1,000 entries. The 29th Annual event will take place May 5-7, 2017 at the Historic Bagnell Dam Strip.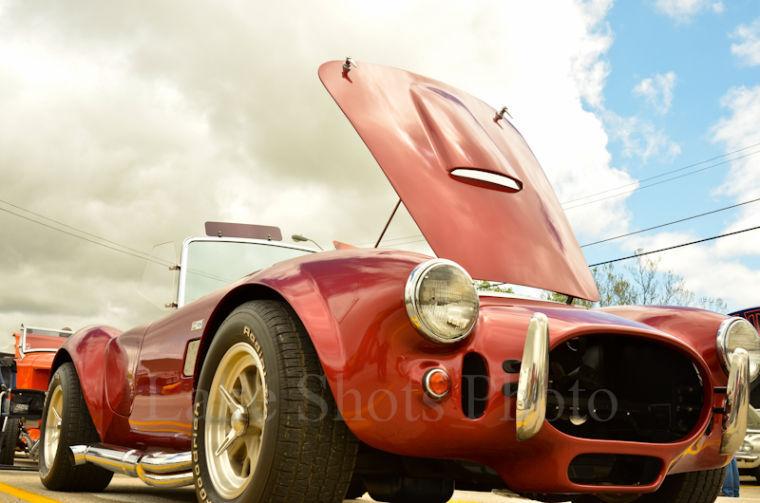 340" />
Full article: https://goo.gl/WBPpw0
Ford bets on Mustang to power up China profits
Ford Motor Co is betting on one of its most distinctively American models, the Mustang muscle car, to boost the company's sales and profits in China.
Ford began selling the Mustang in China in early 2015, and it is a niche vehicle, selling at a rate of about 3,000 cars a year. Still, that makes the Mustang, which starts at 399,800 yuan ($57,670) the top-seller in a sporty car segment against more expensive vehicles like the Audi TT and the Nissan Skyline GT-R. Mustang last year outsold the Chevrolet Camaro from General Motors Co by nearly 15 to one.
Full article: https://goo.gl/6oqd2W
What are the Top 10 Muscle Cars of All Time?Get the breakdown, and see the action!
The 1970 Pontiac GTO Judge Is an Attainable Muscle Car Classic
It's pretty safe to say we're living in a fantastic time for American muscle. You can get a 707-horsepower Dodge Challenger Hellcat for less than $65,000, the Chevrolet Camaro SS is pretty much a four-seat Corvette, and the Ford Mustang Shelby GT350R beat out several more-expensive cars to win our 2016 Performance Car of the Year award.
Full article: https://goo.gl/MchYFD
Olds Rocket 88-1959 to1962
The Oldsmobile Rocket 88 for 1959 is longer, lower, and like the rest of the full size GM offers from entry level to the Cadillac is on the B-body. Semi-fastback with a clean more linear look; much less chrome is "in" and the entire 88 collection is on a longer 123 inch wheel base. The power offers are getting bigger with a four barrel on a 394 cu in putting out 315 hp (235 kW) as standard equipment on the Super 88. The basic Dynamic 88 has a two barrel 371 cu in power plant putting out 265 hp (198 kW) although that could be optioned up to a four barrel developing 300 hp (220 kW).
© Redwood8 | Dreamstime.com - 1959 Lee Petty Oldsmobile NASCAR Stock Car Photo
The grill and tail light revision is the biggest change for the 1960 model year with the same engines as last year in the Super and Dynamic but the basic 371 is detuned somewhat to put out only 240 hp (179 kW) although it will run well on regular gas. The transmission casing is a slimmer design this year giving a bit more room in the passenger compartment.
The Oldsmobile 88's are on an all new "guard beam" frame in 1961 and coils have replaced the older leaf spring design on all models. The late 50's recession is over and the Olds is slightly shorter, narrower, looking trimmer but on the same wheel base. The windshield does not have the compound curve any longer and is mounted in a straight angled "A" pillar eliminating a dogs leg where the pillar meets the body. The tail lights have also been modified are now with one each side and recessed inward. The whole 88 line up now comes with the 394 V8 but the Dynamic version has a two barrel giving 250 hp (186 kW) and will run on regular fuel while the Super has a four barrel sitting on the intake with a newer higher compression 394 engine developing 325 hp (242 kW). The optional automatic four speed has been replaced by the three speed "Roto" Hydra-matic for those that do not want to shift.
© Hellen8 | Dreamstime.com - Luxury American Cars Photo
In the summer of '61 Olds introduces a new luxury sport convertible called the Starfire based on the Super 88 but this model comes with bucket seats and a floor console-this is the first American made car to feature an automatic transmission shifter mounted in a console. The Starfire's other basic goodies include the steering, brakes, windows, and driver's seat are all power activated with the engine being an "ultra high" compression 394 offering 335 hp (250 kW).
© Swtrekker | Dreamstime.com - 1959 Oldsmobile Dynamic 88 Photo
The 1962 Oldsmobile gets a new grill, new front bumper, and the tail lights are now oval replacing the rounded style with the uptown Super and Starfire getting two tail lights instead one to differentiate it from the lesser Dynamic model. The entry level engine now puts out  280 hp (209 kW) but needs high octane gas or a no cost option is a regular fuel burning 260 hp (194 kW) version for the frugal consumers. The Skyrocket 88 puts out 330 horses but the Super 88 and Starfire have the 394 developing 345 horse power for more get up and go. The '62 models all have a speed bar style speedometer with a rolling cylinder that changes color as the speed increases being green at low speed, yellow as the car moves quicker, red at freeway speed, and then turns black in excess of 100 mph. Heaters in '62 become part of the basic package on all models and versions without air conditioning have button operated fresh air vents mounted on the dash to the right of the steering wheel where the air con unit is mounted if you chose that option.
Ford Mustang 1967 GT500 Eleanor Convertible
One of the most iconic Hollywood movie cars/American muscle cars ever, the 1967 Ford Mustang Shelby GT500 Eleanor!
Here's an in depth tour of this legendary V8 street racer, both exterior and interior, enjoy!
Jay Leno's Favorite American Muscle Cars
The Drive's Sean Evans stops by Jay Leno's Garage to hear the stories behind some of Jay's favorite American muscle in his collection...
Next Post