Menu
This 1968 Camaro Fuses Sports Car Handling with Muscle Car Power
California was once the mecca of fearless hot rods, and was a champion of all things liberal and laid-back. Now, the center has moved mightily away to all parts of the nation where things aren't so liberal and some of the hot rods are ferocious, and most metro areas have at least one custom-car building emporium within spitting distance. Such proliferation naturally attracts a wider, broader customer base, and a lot of those buyers are apt to not be hands-on hot rodders themselves. They want one of them, though, maybe to add a schizoid streak to their polished collection.
Full article: https://goo.gl/vHyJvp
2017 Kissimmee collector car auction: What we're watching at Mecum's 3,000-car mega sale
Everybody knows all the pace-setting January collector car auction action happens in Arizona, right?
Not quite — on the other side of the country, Mecum's annual Kissimmee, Florida sale exerts a gravitational pull of its own; for its 2017 sale, the Wisconsin-based auction house has drawn a whopping 3,000 vehicles (plus road art and other memorabilia) to Osceola Heritage park.
Full article: https://goo.gl/efKvZ5
Registration Open For Magic Dragon Street Meet Car Show, Limited To First 1,000 Entries
The Lake Area Chamber, which organizes the event, encourages participants to sign-up early, as registration is limited to the first 1,000 entries. The 29th Annual event will take place May 5-7, 2017 at the Historic Bagnell Dam Strip.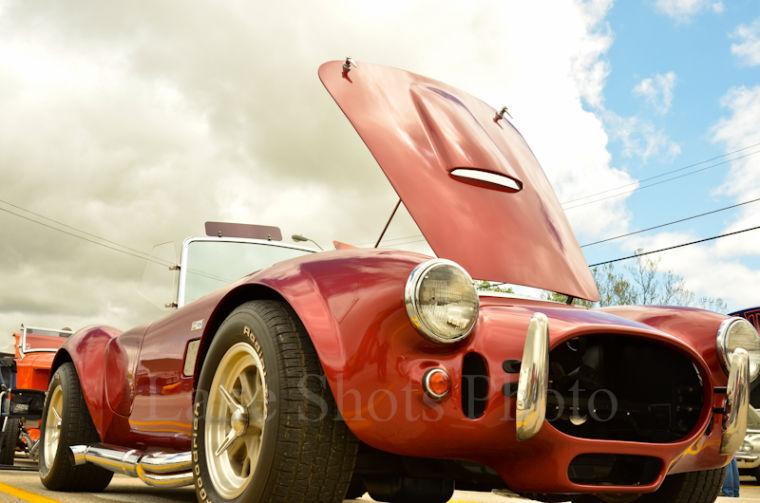 340" />
Full article: https://goo.gl/WBPpw0
Ford bets on Mustang to power up China profits
Ford Motor Co is betting on one of its most distinctively American models, the Mustang muscle car, to boost the company's sales and profits in China.
Ford began selling the Mustang in China in early 2015, and it is a niche vehicle, selling at a rate of about 3,000 cars a year. Still, that makes the Mustang, which starts at 399,800 yuan ($57,670) the top-seller in a sporty car segment against more expensive vehicles like the Audi TT and the Nissan Skyline GT-R. Mustang last year outsold the Chevrolet Camaro from General Motors Co by nearly 15 to one.
Full article: https://goo.gl/6oqd2W
---
Win a 1000+ HP 2017 Challenger Hellscat and a 1970 Hemi Challenger R/T!
Order your T-Shirt NOW and receive 10 FREE BONUS Tickets valued at $20 to win a 1970 & 2017 Challenger!
It is almost car show season.
Do you have your cool T-shirts yet?
You're gonna love the comments you get!
"Nothing like having quality T-shirt's showing your favorite objects........hot rods, thanks for the great T-shirt that's made with quality in mind" - Robert K.
Just think about it for a second: With one T-shirt or eBook you could win a pair of shiny, roaring, jaw-dropping machines. But wait, it gets even better... BECAUSE YOUR TAXES ARE PAID FOR! Meaning that this muscle car is all yours with zero down sides.
Additionally, Dream Giveaway raises money for charities, and we will make a donation on your behalf with each purchase. So not only do you get a chance to win a wicked ride, but you are also making a huge difference. As if it couldn't get any better.
---
Most Recent Facebook Posts
What are the Top 10 Muscle Cars of All Time?Get the breakdown, learn the history, and see the action!