That's true…
What are the Top 10 Muscle Cars of All Time?Get the breakdown, and see the action!
Mecum Auctions: The world's largest collector-car auction drops by Kissimmee
At many car shows around the country, auto enthusiasts can look but not touch. It's reminiscent of Jones' 1980s pop hit. But how much fun would it be to experience the visceral thrill of a racing muscle car?
Full article: https://goo.gl/mC08A4
Some chefs love to get under the hood of a stove and a car
Is there a connection between cars and cuisine? We spoke to some local chefs who happen to be car enthusiasts. They occasionally get together to hang out and collaborate on restoration projects and talk shop, because they share much in common: They love cooking and they love cars.
Full article: https://goo.gl/8cRjrR
Chevrolet Corvette Leads Premium Sports Coupe Sales for 2016
As I continue to dig through the final 2016 sales numbers, I have found that the Chevrolet Corvette has once again led the premium sports coupe segment in annual sales – selling more than twice as many cars as the second place cars on the list.
Full article: https://goo.gl/L93T7T
Faraday Future's 2.4-Second 0-60 Is Nothing But a Distraction
Last night, ambitious automotive startup Faraday Future finally debuted its first production-ready, semi-autonomous car. In a 90-minute presentation marred by multiple technical hiccups, Faraday Future presented its vision of a revolutionary new world of transportation-one where your car parks and sometimes drives itself, freeing you to be the pampered passenger in your own self-chauffeured luxury electric crossover.
Full article: https://goo.gl/dbcy3N
Pontiac Trans Am Kammback Concept Is Ready For Auction
All of the muscle cars in the past were driver-focused and in generally they didn't offer much utility, but this has changed over the years.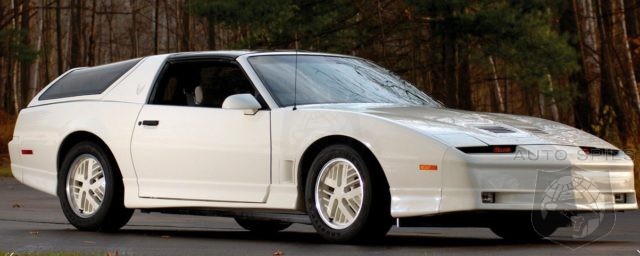 Full article: https://goo.gl/9vVJGy
Dodge Coronet R/T 1969 images
1969 Dodge Coronet R/T Convertible 440 CID V8 3 Speed Automatic
MCF thanks Gateway Classic Cars for the images displayed here
Chevrolet Corvette 1965 images
The G2 Chevrolet Corvette were assembled 1963 to 1967 inclusively and these now take on the name "Stingray". The "Vette" body is subtly more refined this year, the braking has been improved, the smaller engines are all delivering more and the larger 396 is also on the table by mid-year,  putting the Stingray in a class of its own. The 327 is available with a Rochester injection system-which delivers 375 hp, at an added cost of $538.00, but for 50 bucks less you could option the 396 putting out 425 hp. There were only 771 of the fuel injected 327 engines turned out by the factory that year. The low sales mean the Corvette would not have an injected engine on the options list again for another 18 years.
vehicle shown 327 CID V8 4-Speed Manual
MCF thanks Gateway Classic Cars for the images provided here
click any image to see a larger picture
Chevrolet Chevelle 1966 "Recoil"
She's Beautiful...
Next Post