Mecum Auctions: The world's largest collector-car auction drops by Kissimmee
At many car shows around the country, auto enthusiasts can look but not touch. It's reminiscent of Jones' 1980s pop hit. But how much fun would it be to experience the visceral thrill of a racing muscle car?
Full article: https://goo.gl/mC08A4
Some chefs love to get under the hood of a stove and a car
Is there a connection between cars and cuisine? We spoke to some local chefs who happen to be car enthusiasts. They occasionally get together to hang out and collaborate on restoration projects and talk shop, because they share much in common: They love cooking and they love cars.
Full article: https://goo.gl/8cRjrR
Chevrolet Corvette Leads Premium Sports Coupe Sales for 2016
As I continue to dig through the final 2016 sales numbers, I have found that the Chevrolet Corvette has once again led the premium sports coupe segment in annual sales – selling more than twice as many cars as the second place cars on the list.
Full article: https://goo.gl/L93T7T
Faraday Future's 2.4-Second 0-60 Is Nothing But a Distraction
Last night, ambitious automotive startup Faraday Future finally debuted its first production-ready, semi-autonomous car. In a 90-minute presentation marred by multiple technical hiccups, Faraday Future presented its vision of a revolutionary new world of transportation-one where your car parks and sometimes drives itself, freeing you to be the pampered passenger in your own self-chauffeured luxury electric crossover.
Full article: https://goo.gl/dbcy3N
Pontiac Trans Am Kammback Concept Is Ready For Auction
All of the muscle cars in the past were driver-focused and in generally they didn't offer much utility, but this has changed over the years.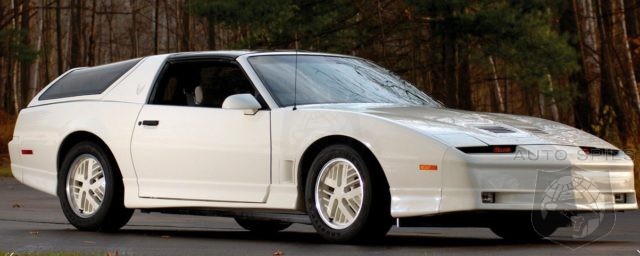 Full article: https://goo.gl/9vVJGy
Related on Muscle Car Fan
---
Bentley SSS C2 1965 images
The Bentley SSS C2 race car manufactured in 1965 is a rare find with only two units ever built, although neither vehicle was ever raced formally. There is one of them in the Bentley museum in the U.K., and the other, imaged below, has recently been sold, "Somewhere in the U.S.A.", is all I could come up with. The company had a long standing policy of not participating in racing, however, the two cars were produced in defiance of that ban. Each of these is powered by a blueprinted 6.23 L all aluminium, dry sump, solid lifter, V8 engine. The intake manifold sports a supercharged twin four barrel carburetor arraignment to provide maximum power for the track. Also included is a single four barrel carburetor set-up along with fenders (not shown) to make it roadworthy for a Sunday solo jaunt. The latter two items were produced to make the vehicles legal for public sale, but only as an after-thought, thereby conforming with managements no racing edict.
Our thanks to Gateway Classic Cars for the images displayed here.
Related on Muscle Car Fan
---
Barrett-Jackson returns to Mohegan Sun with prized auto collection
More days, more tickets, more events for car buffs.
That's what Barrett-Jackson is planning for 2017 after its inaugural Northeast auction sold out more than 10,000 tickets on opening day last year at Mohegan Sun.
New to the festivities will be the New England Concours d'Elegance auto show and competition, sponsored by Barrett-Jackson, on Saturday and Sunday, June 17 and 18, followed by the second annual Barrett-Jackson Northeast Auction preview on Wednesday, June 21, and the much anticipated auction, Thursday through Saturday, June 22 to 24.
Full article: https://goo.gl/Zrm2Um
Related on Muscle Car Fan
Next Post