Mecum Auctions: The world's largest collector-car auction drops by Kissimmee
At many car shows around the country, auto enthusiasts can look but not touch. It's reminiscent of Jones' 1980s pop hit. But how much fun would it be to experience the visceral thrill of a racing muscle car?
Full article: https://goo.gl/mC08A4
Some chefs love to get under the hood of a stove and a car
Is there a connection between cars and cuisine? We spoke to some local chefs who happen to be car enthusiasts. They occasionally get together to hang out and collaborate on restoration projects and talk shop, because they share much in common: They love cooking and they love cars.
Full article: https://goo.gl/8cRjrR
Chevrolet Corvette Leads Premium Sports Coupe Sales for 2016
As I continue to dig through the final 2016 sales numbers, I have found that the Chevrolet Corvette has once again led the premium sports coupe segment in annual sales – selling more than twice as many cars as the second place cars on the list.
Full article: https://goo.gl/L93T7T
Faraday Future's 2.4-Second 0-60 Is Nothing But a Distraction
Last night, ambitious automotive startup Faraday Future finally debuted its first production-ready, semi-autonomous car. In a 90-minute presentation marred by multiple technical hiccups, Faraday Future presented its vision of a revolutionary new world of transportation-one where your car parks and sometimes drives itself, freeing you to be the pampered passenger in your own self-chauffeured luxury electric crossover.
Full article: https://goo.gl/dbcy3N
Pontiac Trans Am Kammback Concept Is Ready For Auction
All of the muscle cars in the past were driver-focused and in generally they didn't offer much utility, but this has changed over the years.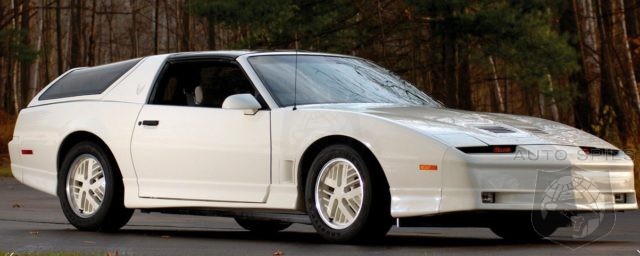 Full article: https://goo.gl/9vVJGy
Related on Muscle Car Fan
---
Brett Chmura's 1,000-Horsepower 1983 Chevy Monte Carlo
In a young adult world dominated by tuner and import cars, Brett Chmura's Monte Carlo SS stands tall as a direct statement of daring to be different amongst his peers. That being said, the Pomfret, Connecticut, resident has earned his place amongst many wicked muscle cars by designing and building a car with a great story. With family roots stretching back to 1959 when his grandfather opened his first auto repair shop (now operated by his uncles) he spent plenty of time watching his dad, Charlie, spin wrenches on a number of custom cars in the family's two-car garage.
Full article: https://goo.gl/EFhwl4
Related on Muscle Car Fan
---
Dodge offers 840 horsepower Challenger Demon, Ford extends availability of Shelby Mustangs
Hey car buyers, I know you're feeling left out of the auto industry's current obsession with trucks, crossovers, and SUVs. How about we offer you something a little extra? Would $500 off do it? No? How about 50 more horsepower? 100? 400hp more?
Full article: https://goo.gl/oYIqFT
Related on Muscle Car Fan
Next Post