Ford Sells 105,932 Mustangs in 2016 – Beats the Camaro and the Challenger
Ford Motor Company has released its 2016 sales figures, and it looks like the Mustang is once again the top dog of pony car sales.
Full article: https://goo.gl/AfvtHg
Looking To Buy An Affordable Car At Auction? Here Are Your Top 5 Options
Like any marketplace, the classic car market is constantly moving, and collectors are out there looking for cars that may be currently undervalued. Many hope to find that car that delivers not only the experience of owning a dream car, but also one that will perform as an investment.
Full article: https://goo.gl/iOM1DS
Ford's electrified vehicle plans are huge and welcome, but they need go even further, sooner
Today Ford announced a big strategic expansion into electric and electrified vehicles, announcing 7 coming "electrified" vehicle models with 6 more to be announced in the near future.  Among the announced vehicles are a hybrid Mustang and F-150, a hybrid autonomous rideshare vehicle, a plug-in hybrid Transit, and a fully electric SUV.
Full article: https://goo.gl/8IfCWe
Mecum gears up for Florida, its biggest auction of the year
Mecum holds lots of full-scale collector car auctions every year – 14 of them at last count – but the Kissimmee, Florida, sale is by far the biggest. According to the auction company, this year the 10-day auction will have around 3,000 vehicles crossing the block from January 6 through 15 at Osceola Heritage Park.
Full article: https://goo.gl/ZjD9oP
Dodge Dominates Rear-Drive Sales for 2016
The sales numbers are in from all of the automakers which offer a performance oriented rear wheel drive vehicle and with 160,500 examples of the Challenger, Charger and Viper sold during 2016 – Dodge is officially the leading purveyor of rear wheel drive, performance oriented vehicles in the USA.
Full article: https://goo.gl/czS5Qj
Related on Muscle Car Fan
---
Dodge Challenger R/T vs Ford Mustang GT vs Chevy Camaro SS 0-60 MPH
Which one of these three classic American rides is the Best and which one is the Fastest from 0-60 MPH?
Related on Muscle Car Fan
---
The Fastest New American Muscle Cars on the Road
The 1970s and 1960s were truly good days for the American automobile industry with popular brands such as Pontiac, Ford, and Chevy among others ruling the street and the race track. However, there is a new breed of super-fast muscle cars from the 2010s that are irresistible. Here they are;
2017 Dodge Charger SRT Hellcat – 204 Mph
With a 707 horsepower and 650 pound-feet of torque, this four-door sedan is currently ruling the streets with an impressive 0-60 of 3.4. Thanks to its aerodynamic nature, this machine is both fuel efficient and very fast.
2017 Dodge Challenger SRT Hellcat
Termed as the most powerful production muscle car of all time, this machine packs an impressive 707 horsepower and 650 pound-feet of torque. This allows it to sprint from 0 to 60 in 3.5 topping at 199 mph.
2014 Shelby GT500
This is a brutally fast car packing 662 horsepower and 631-pound feet of torque. This machine can do 0 – 60 in 3.5. Its sleek monster design is also impressive.
2017 Chevrolet Camaro ZL1 – 195 Mph
As the baddest of the Camaro lineup, this beat looking machine packs 650 horsepower and 650-pound feet of torque.
2015 Equus Bass 770
This rare hand built machine is a blend of all that makes a muscle car great. It makes 0 to 60 in 3.4 packing 640 horsepower and 605-pound feet of torque. Only 250 have been made.
Related on Muscle Car Fan
---
Why the Ford Mustang is the Top Performance Car of 2016?
Who doesn't love the Mustang? It's gone from being an American icon, heavy on the cheese, to a truly global and genuinely sophisticated sports car, available in factory built right-hand drive for the first time.
Full article: https://goo.gl/FJxXPa
What is a 'classic' car?
It's not clear what someone's talking about when they say 'classic cars'. Everyone has their own definition, their own set of criteria, their own ideas about what makes a car 'classic'. Some people have a very fluid rationale, using the word 'classic' to refer to a wider range of interesting cars that aren't being built anymore. Others are more comfortable with a specific meaning of the word, like the reader who wrote into us yesterday saying that to qualify as classic the car must be "a post-WWII, pre-1980 model of technical or nostalgic merit".
Full article: https://goo.gl/Z91981
First 2017 Chevrolet Camaro ZL1 Delivered To Callaway For Modifications
Callaway fans, rejoice. The latest from the performance house is well underway with the Callaway SC740 package for the 2017 Chevrolet Camaro ZL1.
However, you may be seeing a name change for the package. Callaway calls the package the "SC740" because it expects a 100 hp gain over the Camaro ZL1's factory output. Except, this was when Chevrolet estimated the ZL1 would only produce 640 hp. As we know, that figure is officially 650 hp.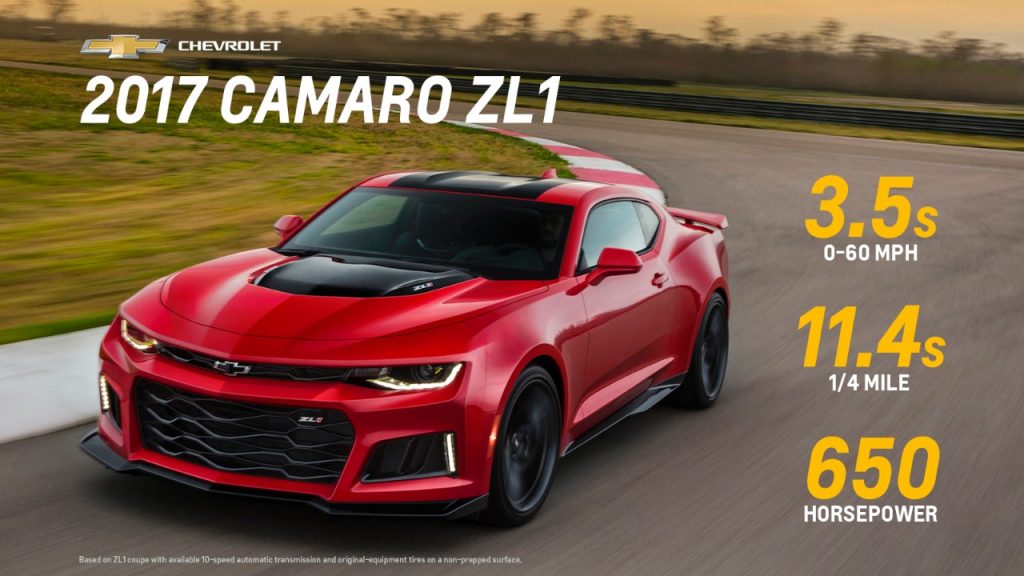 Full article: https://goo.gl/XvmKAm
This Quarry Is Filled With Classic Cars Possibly Hidden From The Nazis
A Belgian photographer recently visited an old mining tunnel in central France filled with classic cars that he thinks may have been hidden away against Nazi forces during World War II. The decaying old cars he found are astonishing.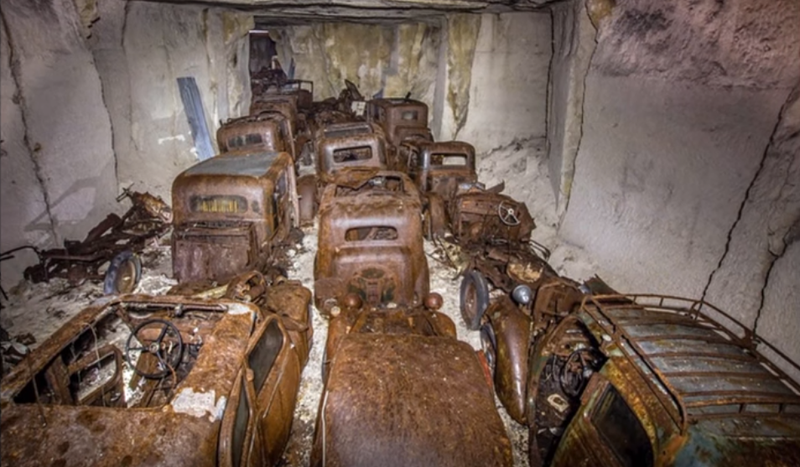 Full article: https://goo.gl/zTO3Qd
This Hemi-Powered '65 Dodge Was Built By An Original Ramcharger
In every business or hobby there are a small but dedicated number of participants who either created, nourished or perfected the given discipline. Thomas Edison, comes to mind. So does Bruce Lee. When the subject turns to automotive engine design, it's time to shed some light on Mike Buckel.
Full article: https://goo.gl/KEpfS9
Related on Muscle Car Fan
---
Vettes & Vets: The American Muscle Car Show
Hit the road to the California Automobile Museum on Memorial Day for the 8th Annual Vettes & Vets and American Muscle Car Show sponsored by Performance Chevrolet. The popular annual event celebrates America's love for the automobile while honoring our country's brave veterans and active duty military. All car owners and enthusiasts are encouraged to enter their vehicles – especially Corvettes, American "muscle cars" and military vehicles – in the show that takes place in a parking lot behind the Museum.
Full article: https://goo.gl/Ii4rrN
Related on Muscle Car Fan
Next Post