Corvette 2014 – The New Generation
The Corvette has a reputation of being an old man's toy. Nobody – not even old men want to drive an old man's car but everybody wants to drive a young man's vehicle. Almost 50% of 'vette buyers recently have been 55 years or older. The cars seen by G.M. as the competition for the Corvette have a much younger interest group on average; G.M. wants to shake the image of the 'vette being for senior citizens only. One of the marketing strategies has the new 'vette featured in a popular video game "Gran Turismo".  Don't underestimate the marketing acumen of General Motors; if they want to shake this image they will do it. I am sure they have more ideas in the works. The 'vette will be the pace car at Indianapolis for the twelfth time and a pace car commemorative edition will hit the show room at some point in the future. The new Corvette Stingray is now sporting a fish of a similar name in its redesigned logo.
© Mastroraf | Dreamstime.com - Corvette C7R Geneva 2014 Photo
The 2014 'vette has been in development since 2007 and was slated for release to the public in 2011 but the engineers delayed the release date three years. Unseen features in 2014 are a carbon fibre hood and the removable roof is the same light weight material. A composite material used in C6 is still the same for fenders, doors, and the rear quarter panels. The underside panels are made of a "carbon-nano" composite and all are mounted on an aluminum frame. The wheels are one inch further apart; both front to rear and side to side than the C6 counterparts. G.M. has not announced the weight of the 2014 model but weight saving materials used has increased this year although the interior is more plush which adds some weight.
© Southernstar71 | Dreamstime.com - 2014 Corvette Stingray C7 - Geneva Motor Show 2013 Photo
Cost was the deciding factor in choosing the conventional placement of the engine in front; transmission behind with a transaxle and rear wheel drive as opposed to a mid- mounted engine design for the new "Corvette Stingray". The 2014 Stingray has the LT1 6.2 liter V 8  376 cu in small block engine as standard equipment producing 455 bhp (339 kW) unless you want the performance exhaust for an increase horse power rating – to 460 bhp (340 kW.). This is an older style engine from the 1970's but this newest version has some enhancements such as direct injection, variable valve timing, and an active fuel management system with the fuel injectors now mounted under intake manifold. If you like to shift you can have your pick of seven gears with the standard transmission or if you don't like that the six geared automatic would be the choice for you. The all new interior has wide bottom seats standard or you can have a sportier looking seat with high side bolsters as an option if you like.
© Zhukovsky | Dreamstime.com - 2015 Chevrolet Corvette Z06 Car At The 2014 New York International Auto Show Photo
Concept cars have inspired all the generations of Corvette since Hartley Earl – the designer of the 1953 EX-122 Corvette prototype that was displayed and then marketed one year later with very few changes. Prototypes have integrated the Maco shark in design as well as a mid-mounted engine have been used for testing purposes. Around 1970 a prototype made from an aluminum alloy, a similar composition to the one G.M. is now using, was built and dubbed the "Reynolds Aluminum Car". I have included some pictures of these prototypes; have a look – which points will be incorporated into the 'vette  next year? Your guess is as good as the next persons.
Related on Muscle Car Fan
---
This 1968 Camaro Fuses Sports Car Handling with Muscle Car Power
California was once the mecca of fearless hot rods, and was a champion of all things liberal and laid-back. Now, the center has moved mightily away to all parts of the nation where things aren't so liberal and some of the hot rods are ferocious, and most metro areas have at least one custom-car building emporium within spitting distance. Such proliferation naturally attracts a wider, broader customer base, and a lot of those buyers are apt to not be hands-on hot rodders themselves. They want one of them, though, maybe to add a schizoid streak to their polished collection.
Full article: https://goo.gl/vHyJvp
2017 Kissimmee collector car auction: What we're watching at Mecum's 3,000-car mega sale
Everybody knows all the pace-setting January collector car auction action happens in Arizona, right?
Not quite -- on the other side of the country, Mecum's annual Kissimmee, Florida sale exerts a gravitational pull of its own; for its 2017 sale, the Wisconsin-based auction house has drawn a whopping 3,000 vehicles (plus road art and other memorabilia) to Osceola Heritage park.
Full article: https://goo.gl/efKvZ5
Registration Open For Magic Dragon Street Meet Car Show, Limited To First 1,000 Entries
The Lake Area Chamber, which organizes the event, encourages participants to sign-up early, as registration is limited to the first 1,000 entries. The 29th Annual event will take place May 5-7, 2017 at the Historic Bagnell Dam Strip.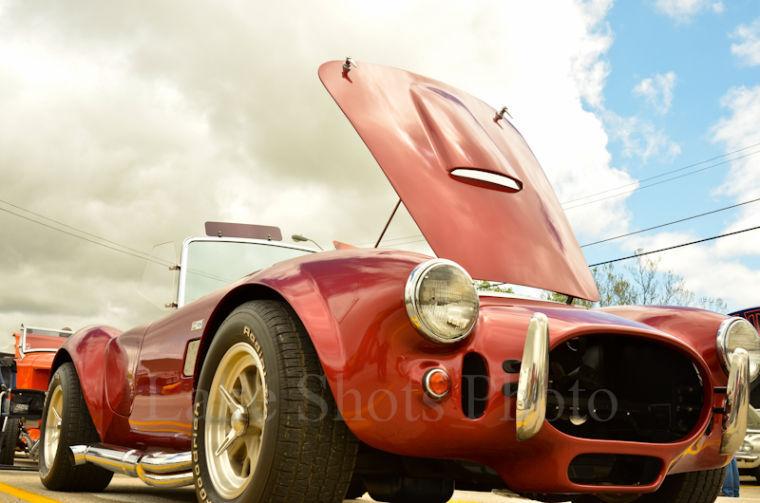 340" />
Full article: https://goo.gl/WBPpw0
Ford bets on Mustang to power up China profits
Ford Motor Co is betting on one of its most distinctively American models, the Mustang muscle car, to boost the company's sales and profits in China.
Ford began selling the Mustang in China in early 2015, and it is a niche vehicle, selling at a rate of about 3,000 cars a year. Still, that makes the Mustang, which starts at 399,800 yuan ($57,670) the top-seller in a sporty car segment against more expensive vehicles like the Audi TT and the Nissan Skyline GT-R. Mustang last year outsold the Chevrolet Camaro from General Motors Co by nearly 15 to one.
Full article: https://goo.gl/6oqd2W
Related on Muscle Car Fan
---
Trivia #04-Serpolet flash boiler;
Belgium in 1846 and Etienne Lenoir is successful at inventing a practical two cycle internal combustion engine.
Late November of 1896 is when Britain's road system finally have the speed limit increased to 22 km/h (13.67 mph).
In 1899 Louis Renault, a designer and inventor, forms a family operated car manufacturing company along with his two elder brothers, Marcel and Fernand.
White Sewing Machine Company (in 1901) develops a car powered by a Serpolet flash boiler; this boiler is multi-tubed as opposed to a one tube or "Mono" design, allowing it to quickly super heat water, converting it to steam.
In 1909 buick, built by the General Motors Corporation, is the largest selling car ahead of Ford, Cadillac and Oldmobile respectively.
By 1927 there are 55% of American families 1927 that own a car and  50% of those families looking for a new vehicle as a replacement, adding up to a total of 20 million cars.
World War II starts in 1939 and many car manufacturers increase production of all types of war bound land transport and in some cases aircraft components, particularly engines for the allied forces.
Related on Muscle Car Fan
Next Post