1973 Ford Pantera Widebody – Ford GT Front End
The first thing I noticed was that it has been Wide Bodied...And that the chromed out 351 in that back has two big eyes staring back at you....At first I walked right by that a Ford GT nose had been grafted on it.... I'm sure if you know what your looking at it goes on from there....Very cool Car...Check it out!!
What are the Top 10 Muscle Cars of All Time?Get the breakdown, and see the action!
Ford Ranchero 1958 Pro Street
Done in the style of a drag car from back in the day I called it a Pro Street build...It has a Ford under the hood and some custom side pipes... Inside it is all business with a roll bar.. racing style seats and even a detachable steering wheel... We hope you enjoy seeing this Truck as much as we did....Very cool.. Check it out!!
1969: When Oldsmobile was the Youngmobile
As the 20th century got closer to its fourth quarter, the buyers of marques at the higher end of the General Motors price pyramid became noticeably more mature, to the point where Oldsmobile marketers started to sweat about the syllable "OLD" in the brand's name.
Full article: https://goo.gl/HfK0fa
This Legendary Big-Block Magazine Test Car Still Hits Hard!
It's hard to believe, but my 1967 Coronet R/T has survived hundreds of passes down the quarter-mile between racing and magazine product testing through the years. It has never let me down; it's never been towed, put on a trailer, and it's always been driven to and from the dragstrip.
Full article: https://goo.gl/Y84DxC
Cars that came back from the dead
They're cars and trucks that refuse to die, the "driving dead" if you will.
No, we're not talking about vehicles that can run for 250,000 miles or more with proper maintenance, but rather the equivalent of automotive zombies. They are models that once thrived, but ultimately met their demise due to slumping sales or a change in marketing direction, but later clawed their way from the automotive graveyard and back into dealers' showrooms reborn to run.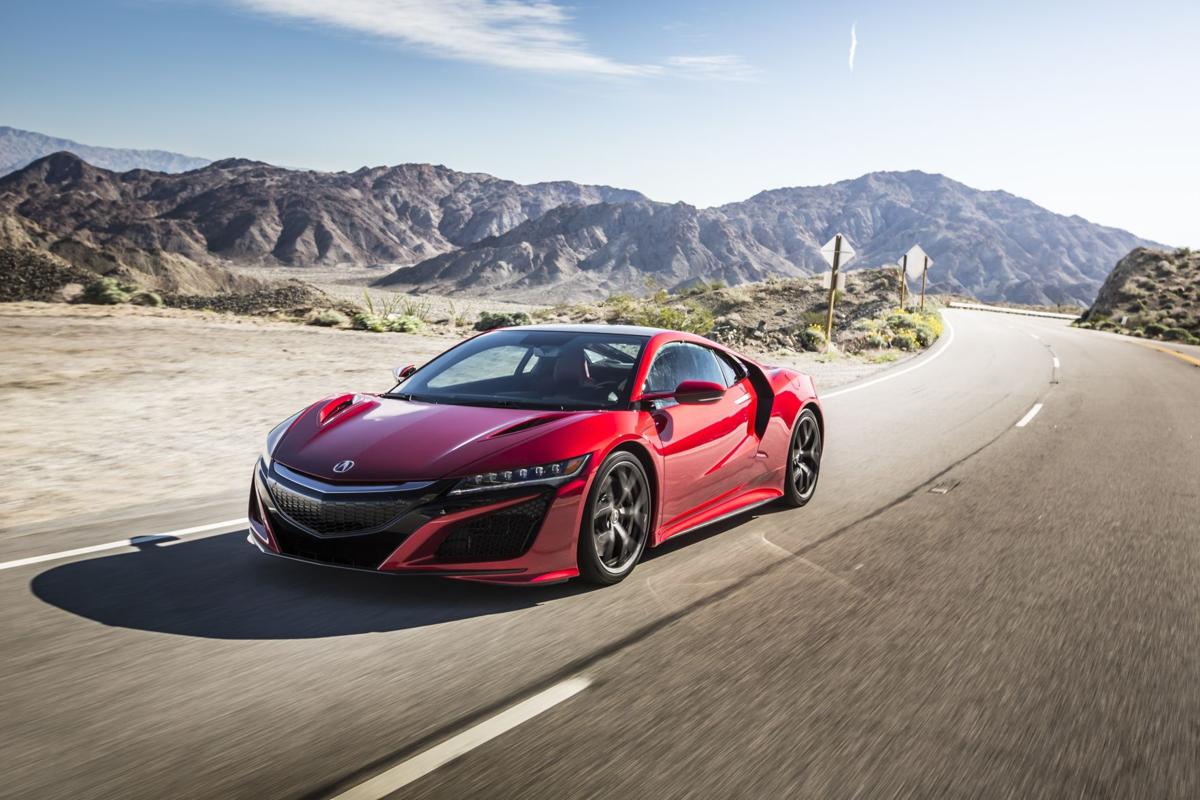 Full article: https://goo.gl/BCFxLs
Countdown to Barrett-Jackson Scottsdale 2017: 1969 Chevrolet Camaro COPO
Offered without a reserve at the 46th Scottsdale Barrett-Jackson auction, this 1969 COPO Chevrolet Camaro is finished in rare Daytona Yellow paint with a white interior.
The Camaro is powered by a date-code-correct L72 427 cubic inch engine rated with 425 horsepower, mated to a date-code-correct Munice 4-speed manual transmission and rare CVE-code posi-traction rear end.
Full article: https://goo.gl/d4GYB3
2017 Dodge Challenger: Even Hellcat Can't Save You
When people say that passenger cars are going down, they aren't lying. The sales numbers posted up each month are good enough as indicators of their current decline. Sadly, this also applies to sweet ol' American muscle, thanks to trucks and SUVs.
Full article: https://goo.gl/c3DDhg
Willys Overland Model 86-Antique Muscle-1916 images
From 1912 until 1918 Willys was the second largest automobile manufacturer in the States. The 1916 Overland had a MSRP of $1,145.00, or $25,083.00 in 2016 dollars. This "model 86" is powered by a 45 hp 6 cylinder engine that is coupled to a non-sychromesh 3 speed manual transmission. Newly added features for 1916 include the "one man" convertible top, electric control buttons, electric lights and door pockets for storage. The starter is activated by a floor mounted peddle and the carburetor has a dash mounted manual choke to aid starting the engine before it is warmed up. The unit shown is complete and correct in every detail; sportimg wooden spoked wheels, 34x4 Goodrich 4-ply tires with hub caps.
MCF thanks Gateway Classic Cars for the images provided here
Ford Cabriolet Convertible 1934 images
The 1934 Ford V8 has been tweaked again and now puts out 85 hp (63 kW). There are 14 body style options, but the Tutor is the most popular, while the three window coupe has been dropped from the roster this year. The top of the line DeLuxe sports pin striping, twin chrome horns and the interior is more upscale with wood grain accents. A stolen V8 Ford will go down in history as the vehicle that Bonnie and Clyde met their demise at a police ambush in Louisiana, in May of 1934.
Asking $48,995.- CLICK LINK TO BUY goo.gl/7GV0ssl
MCF thanks Gateway Classic Cars for the images provided here
click any image to see larger picture
Triton V10 4-Speed Automatic
Next Post